About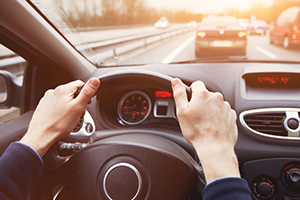 Sky Light Driving School offers a New York State DMV-approved Defensive Driving Course through an affiliated agency. This is a 6-hour in-class or online course that allows drivers to reduce up to 4 points on their driving record and get a mandatory 10% liability and collision insurance reduction for 3 years. Whether you are looking to reduce points on your license, get your insurance reduction, or are required to do so by the NYS DMV, our class is right for you.
In-Class
Defensive Driving is a component of the New York State DMV's Point & Insurance Reduction Program (PIRP). This course is intended to teach drivers strategies and techniques to minimize risk associated with road use. Our 6-hour in-class course is approved by the NYS DMV. Please contact us now via email or the phone to schedule your in-class 6 hour course.
For New York:
Every 3 years up to 10% discount and 18 months up to 4 eligible points reduction
We automatically report completion to DMV
Our affiliated agency is an approved Sponsor for the NY Defensive Driving Course
For New Jersey:
Our affiliated agency is State approved by NJ DMV
We automatically report completion to DMV
The course will remove up to 2 points from Driving Record
Will offer up to 10% car insurance discount
Online
Our Defensive Driving Course is now available online as well as in-class. You can now exercise all the benefits of the classroom course without the classroom altogether! Register now and take the course in the comfort and convenience of your home. The course takes 6 hours to complete, but you can work at your own pace. You can log on or off any time. Click the link below to register.
6-Hour New York Point Insurance Reduction Course:
6-Hour New York Point Insurance Reduction Course (En Español)
New Jersey Defensive Driving Course
NY DMV Approved
Guaranteed 10% insurance discount
Remove up to 4 points from your license
Good for 3 years
Free electronic reporting to DMV
Convenient, fast and easy
Work at your own pace
No Final Exam
LIVE CUSTOMER SUPPORT
"Driver Safety = Insurance Savings. It will save you money. It could save your life".
This is the motto of NY State Point & Insurance reduction Program, which we are proud to offer you through an affiliated approved agency.
Course Content:
Accident Prevention
Defensive Driving
Aggressive Driving Deterrence
Alcohol & Drug Use Avoidance
Course Benefits:
Become a safer driver
Save 10% on vehicle insurance liability and collision costs
May reduce up to 4 points on your driving record