Sky Light Driving School Philosophy
Our company was established in 1998 with a goal to help fellow New Yorkers become better drivers. Being a new driver comes with great responsibility. You are not just responsible for yourself; the responsibility includes your vehicle, your passengers, and the other cars and drivers on the road. Only practical driving experiences behind the wheel will allow you to gain the knowledge and know-how to deal with everyday driving situations, giving you the foundation to become a safe driver for life.
We are committed to teaching our students how to be the safest drivers possible. Our instructors go through extensive background checks and complete state requirements to ensure that you or your loved ones will be receiving the most up-to-date techniques, information and safe driving standards. Our students are taught the dangers of the road, the dangers in the car, how to avoid distractions, the latest driving laws, and the key components of safe driving.
Being a new driver, especially in New York, can be scary. Our instructors customize and personalize their teaching approach for each student. These professionals know how teens, adults and seniors learn to drive, and can help everyone learn to drive and improve driving skills. Let Sky Light Driving School help you develop the confidence to get behind the wheel and be the next great driver on the road.
Dmitri Shvetsov, Certified NYS Car and Motorcycle Driving Instructor and president of Sky Light Driving School: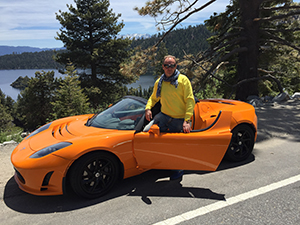 "I have always loved cars. My father put me behind the wheel of our family car when I was just 11 years old and I enjoyed driving ever since. After high school, I was a truck driver in the army. Then I graduated from the Automotive and Road Construction Institute and became an automotive engineer. Since I moved to New York in 1990, I was behind the wheel of a car every day. My passion for cars guides me through life. I also ride motorcycles and enjoy taking my classic "Volga" to car shows. I take great pride in teaching my students how to drive safely and my 39 years of driving experience gives me a solid background. I guarantee that you will not be disappointed in our services. Please call or email us now, and "Sky Light Driving School" will help you become a safe and confident driver."

David Usher, Certified NYS Driving Instructor and founder of Sky Light Driving School: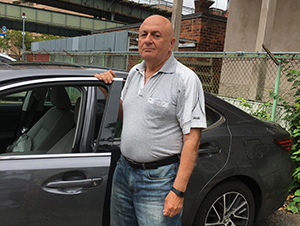 For 11 years I was a teacher at a driving school in the USSR. Back then the education process there was quite different. At the driving test we had to maneuver around the cones, park in a garage and even drive up a ramp in a car with a manual gearbox without rolling down! After moving to New York I established Sky Light Driving School in 1998, and ever since we had over 3000 students who successfully passed the road test. My students refer their kids and even grandkids to our school, because they know our professionalism and dedication to our customers. Today, Sky Light Driving School is an amazing example of human compassion, the desire to make a difference in the life of others, a relentless commitment to safe driving and an unparalleled business team.